The Telsius Productions Team Behind "Where's My Food?!"
Telsius Productions LLC, launched in 2002, has a proven track record of making award-winning, entertaining, socially-conscious films and television programs.
Production Team Bios: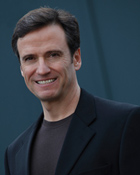 Producer and director Lee Godden founded Telsius Productions in 2002. Lee's television program Good Business won an Elby Award for his hard-hitting interviews with CEOs who claimed to lead ethically profitable organizations, and his work to help conscientious consumers and investors find socially/environmentally aware companies was endorsed by the Josephson Institute of Ethics, the Sierra Club and the KLD/Domini 400 Social Index. He's also worked with the producers of the PBS TV program Ethical Markets. Lee's other movie work has been praised by critics and recognized by film festivals.
Lee has written over 80 articles and cover stories for The Los Angeles Times and other publications. Lee's latest best-selling book has been translated into four languages and is distributed worldwide.
Born in England, Lee immigrated to the U.S. as a boy with his family. He earned a Bachelor of Science degree and studied post graduate business at Pepperdine University. Lee is a U.S. military veteran. He resides in Los Angeles.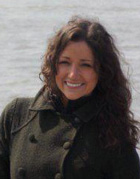 Associate producer Valeri Godden has a diverse background in film and television. As a key member of the production team for September Films / A&E Network's Billy The Exterminator television program, Valeri edited footage using Avid and she managed research. Valeri was 2nd assistant director on the comedy pilot Reality, Inc., and she served in a similar role on the feature film Sugar, starring Shenae Grimes. Past positions include associate producer in charge of script creativity for the Telemundo-featured educational television series Ingles Ya.

A native of Southern California, Valeri earned her bachelor's degree from California State University Long Beach. She resides in Los Angeles.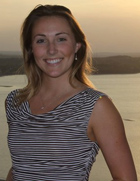 Assistant producer Jessica Linderman has excelled in the film and television industry ever since she moved to Los Angeles in 2009. As a member of September Films' development team, Jessica worked in the field and as an editor, researching and producing sizzle reels. Jessica was a story associate producer for A&E's Billy the Exterminator, and she worked in post-production for WEtv's hit show Bridezillas. Jessica is also an editor for custom | made productions, an event cinema and photography production company.

Originally from Pennsylvania, Jessica earned her bachelor's degree in Cinema from Elon University. She resides in Los Angeles.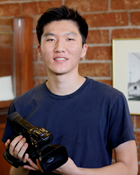 Videographer Roy Yun earned his degree in film and television production from Loyola Marymount University. Roy was raised in Orange County, California where he learned to love and appreciate film. In addition to his work as a camera operator, Roy been involved in music video production. His goals include writing and directing.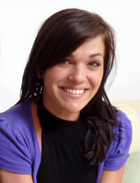 Assistant producer Alison Godden began her career as a still photographer specializing in portraiture. Since transitioning to video Alison has focused on helping organizations capture their branded message through a thematic approach.
A native Southern Californian, Alison is an alumnus of Orange Coast College. She resides in Los Angeles.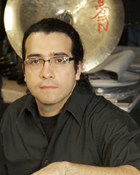 Music supervision consultant Charles Wiley has been writing and performing music for twenty years. His compositions have been played on The Oprah Winfrey Show, The Dr. Oz Show and many other productions.
Charles describes his approach as "...enhancing the mood or feel of the picture. I want the music to say everything the dialogue and picture cannot." In addition to his work on keyboards, Charles is an accomplished drummer and percussionist in music projects that range from rock and pop to orchestral and concert work.
He completed studies in music theory and composition at Yavapai College, and later studied with jazz and big band legend Ed Shaughnessy, who is best known as the drummer with Johnny Carson's The Tonight Show Band. Charles resides in Los Angeles.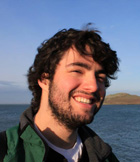 Second unit videographer Colin Crilley is completing his studies in Film, Visual Studies, Theatre and Computing in the Arts at Cornell University. Colin grew up on the Jersey Shore, where he developed his passion for the ocean and the outdoors. In addition to his videography work, Colin also has experience as a director, editor, sound designer and actor. He is pursuing a career in natural documentary filmmaking.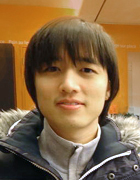 Stick figure pictogram artist Leremy Gan was commissioned by the producers to illustrate a number of human activities, occupations and emotions which are used to visually enhance the film's topics and to aid segment transitions. In addition to the black-and-white vector drawings used in this documentary, Leremy's artistic skill extends to full-color renderings of people and objects.
And many others...
Audio consultant: Arlan Boll of AB Audio
Film logo vector artist: Martin Malchev
Interview transcriptionist: Carol Mastick
Interview transcriptionist: Alycia Moore
Powerpoint consultant: Jeff Klein
Production assistant: Matt Shelley
Production assistant: Carly Walsh
Production assistant: Jeffrey Hammerstein